Uganda Birding in Lake Mburo National Park
Lake Mburo National Park is a true paradise for birding-watching safaris. Its remarkable avian diversity, stunning landscapes, and expert-guided tours make it a top destination for birdwatchers worldwide. Whether you're an experienced birder or a beginner, a visit to Lake Mburo promises a memorable and enriching birding experience.
This pristine wilderness is not only a haven for some of Uganda's most incredible wildlife but also a paradise for birdwatching. Let's explore the incredible birding opportunities that Lake Mburo National Park offers, making it one of the top birding destinations in Uganda.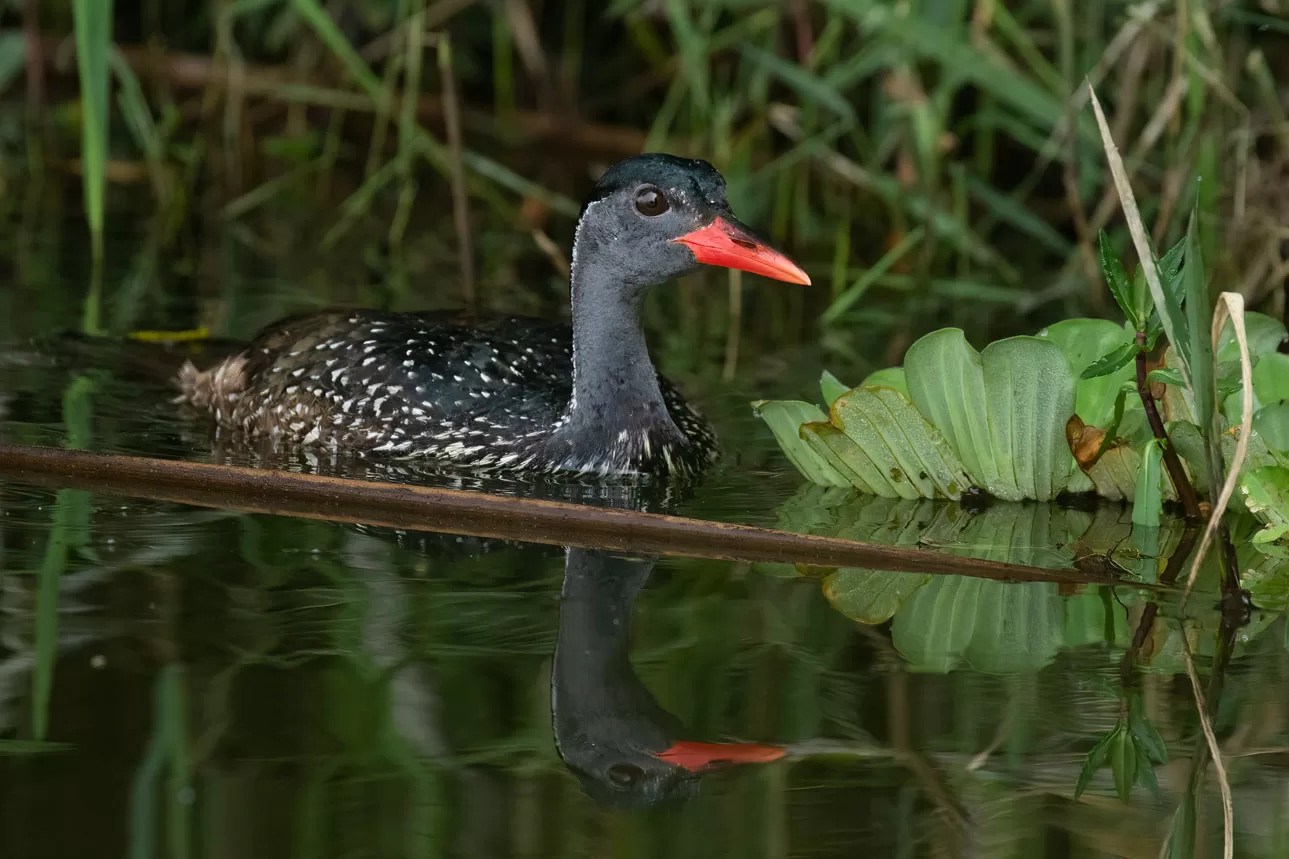 Birding in Uganda: A Remarkable Experience
Uganda is renowned for its exceptional birding opportunities, boasting over 1,000 species of birds. Whether you're a seasoned birder or a novice, the diverse range of bird species and the spectacular landscapes make Uganda a top birding destination. One of the most captivating spots in Uganda for birdwatching is Lake Mburo National Park.
Lake Mburo National Park: A Birder's Paradise
Rich Avian Diversity: Lake Mburo National Park is home to an impressive array of bird species, making it an ideal destination for birdwatchers. With over 350 species of birds, including several rare and endemic ones, you'll have the opportunity to spot a variety of feathered wonders.
Spectacular Scenery: Birding in Lake Mburo National Park is a visual treat. The park's rolling savannahs, lush wetlands, and acacia woodlands provide diverse habitats for both resident and migratory birds. The scenic beauty of the park adds to the overall birding experience.
Unique Species: Lake Mburo National Park is famous for harbouring African Finfoot, Papyrus Gonolek, and White-winged Warbler. These are not only thrilling finds for avid birdwatchers but also provide excellent photographic opportunities.
Expert Guided Tours: To maximize your birding experience, consider taking a guided birding tour in Lake Mburo National Park. Knowledgeable local guides can help you identify and locate the park's avian treasures, ensuring a rewarding birding adventure.
Uganda Birding Tours: Exploring Lake Mburo National Park
When you engage in a Uganda birding tour, Lake Mburo National Park should undoubtedly be on your itinerary. Here's what you can expect during your Uganda birding in Lake Mburo National park:
Early Morning Excursions: The best time for birdwatching is in the early morning when the birds are most active. The park's designated birding trails offer you the chance to witness a plethora of bird species in their natural habitat.
Game Drives and Birding: While exploring the park on a game drive, keep your binoculars ready. You'll often spot birds like the Crested Francolin, Coqui Francolin, and African Grey Hornbill while enjoying the larger wildlife sightings.
Boat Safaris: Lake Mburo is one of the few places in Uganda where you can take a boat safari. This experience allows you to spot water-loving birds like the African Fish Eagle, White-backed Duck, and the majestic African Finfoot.
Night Birding: For a unique adventure, try night birding in the park. Guided by the spotlight, you may encounter owls, nightjars, and other nocturnal species. Lake Mburo is home to the African Scops Owl and the African Wood Owl, both fascinating finds for nocturnal birders.
Birding Spots in Lake Mburo National Park
Rwonyo Rest Camp: This area is an excellent spot to start your birding adventure. The acacia woodlands and nearby wetlands are teeming with birdlife. Expect to see the Blue-naped Mousebird, Lilac-breasted Roller, and Red-headed Lovebird.
Lake Mburo: The lakeshore is home to numerous waterbirds, including the African Finfoot, Pied Kingfisher, and Great White Pelican. A boat safari on the lake will provide you with unrivalled opportunities to capture these birds in their element.
Rubanga Forest: This forested area within the park is a unique ecosystem that offers sightings of forest birds like the Narina Trogon, Grey-cheeked Hornbill, and White-tailed Blue Flycatcher.